Having a deck in the home is a great way to enjoy the outdoors without leaving the comfort of your property. It's a great addition to any Chicago house or backyard, providing an outdoor living space that can be enjoyed year-round. Not only does it allow us to relax and entertain guests, but it also adds value to our property and increases curb appeal. Well maintained deck requires less deck restoration, and saves you money in a long run.
While enjoying the new deck at its best, upkeep is essential to make it functional and safe for years to come. Regular deck maintenance can help protect the wood from weathering, reduce splintering, and ensure that your deck looks great all year round.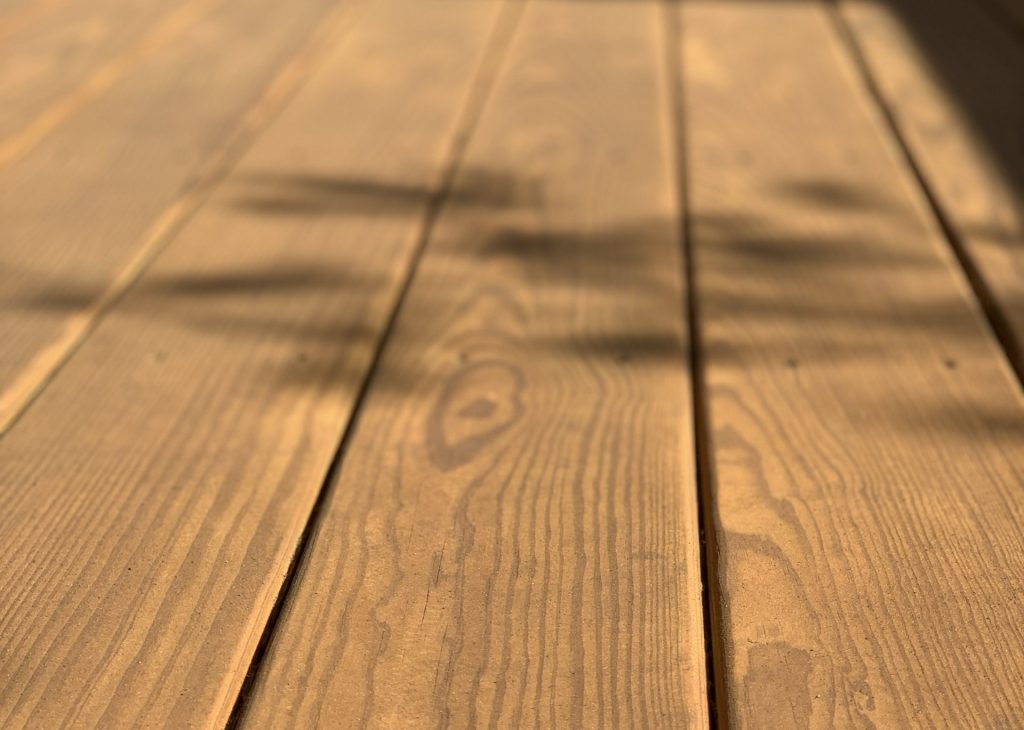 Deck Doc provides all kinds of deck restoration services and weatherproofing solutions that will help protect against the elements while preserving the beauty of your outdoor oasis. Our Chicago deck restoration experts provide a wide range of services, from keeping decks clean to staining them, ensuring longevity.
Read on for more information about how deck restoration services can benefit you and why hiring professional deck restoration services may be the right choice for you. Let's Check it Out!
Reasons to Weatherproof Your Deck and Benefits of Deck Maintenance
When it comes to weatherproofing a deck, there are many benefits to doing so. Maintaining the integrity and longevity of the house deck requires proper weatherproofing. 
It is essential to protect your deck from water, heat, cold, and UV rays for various reasons. Water can cause the wood to swell and warp, leading to splintering and rot. The heat from the sun can dry out the wood, leaving it brittle and prone to cracking. Cold temperatures in winter can cause damage due to frost or snow accumulating on the deck. Over time, prolonged exposure to UV rays will cause discoloration, fading, surface splitting, and warping.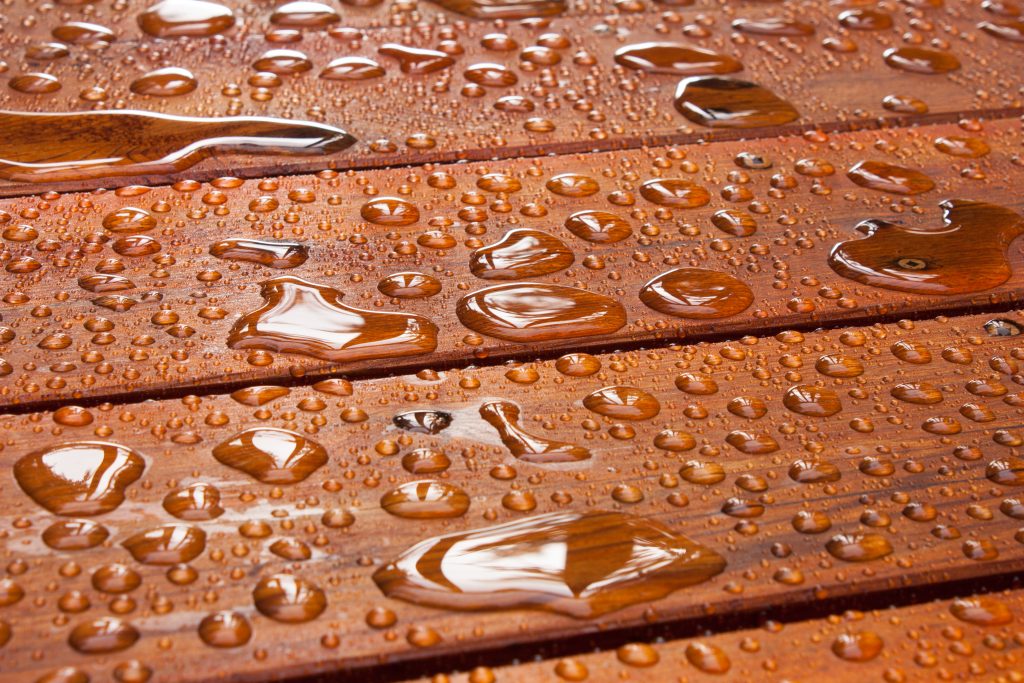 Additionally, weatherproofing your deck helps prevent all these issues by creating a barrier between the wood surfaces and elements that could cause damage. By using deck restoration methods like deck staining and deck sealing, you can prevent sun damage, water damage, and other environmental factors from destroying your deck.
The benefits are that a weatherproofed deck is also more resistant to warping, cracking, or fading due to extreme temperatures or sunlight exposure. Not only does this provide aesthetic value, but it also adds structural stability and longevity to the deck. Furthermore, a waterproof seal can help reduce wear and tear on the wood and assist in preserving the overall structure of the deck for upcoming years.
Understanding How Different Seasons affect the Durability of the Deck
Different seasons bring different weather conditions, affecting how long the deck will last before needing repair or restoration services. So we need to understand how different seasons affect the durability of a wooden deck before deciding which type of weatherproofing solution is best suited for it.
In the summertime, when temperatures get higher than usual with more direct sunlight hitting the wooden surfaces – This accelerates the wear and tear and fading due to UV rays. Heat can penetrate through the wood on sweltering days without proper protection, like an umbrella or awning. It will cause the heat to expand and make it easier for water to seep, leading to the rotting or warping of boards over time.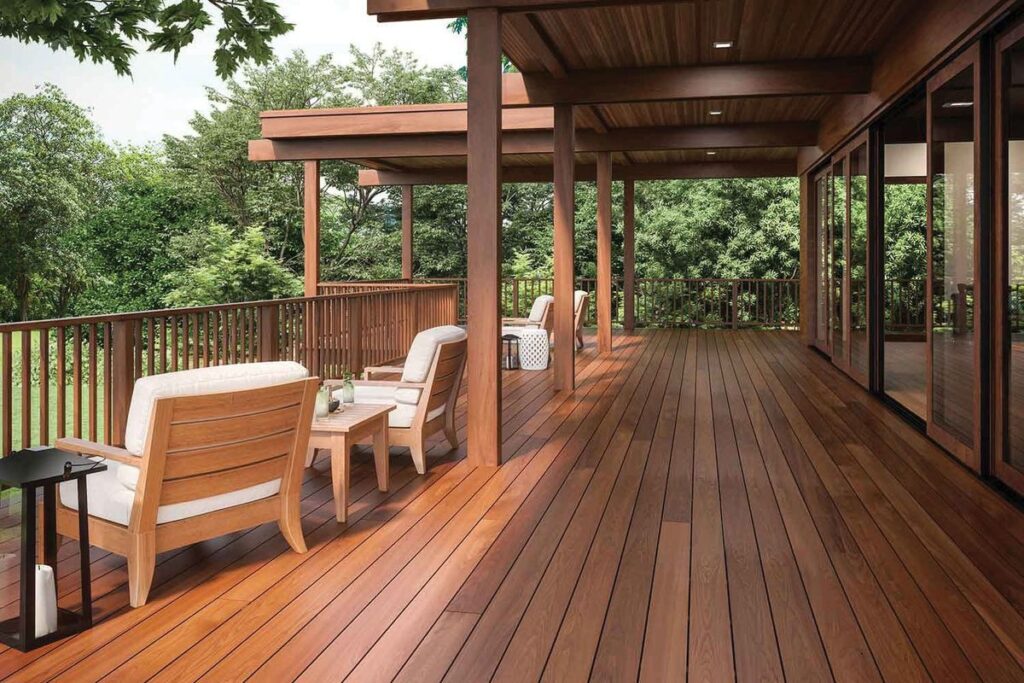 In addition to heat exposure causing these issues, pressure from furniture placed on an unprotected deck can cause further damage also.
On the flip side, during the winter season, when temperatures drop below freezing point, moisture condenses between boards leading to splitting due to swelling. If left untreated for too long, the probable result will be rotting or mold growth. So it needs special attention when protecting the deck in the year's cold months. If not, costly deck repair may incur later on down the road.
Potential solutions: Select high-quality wood weatherproofing solutions that resist UV rays and temperature changes throughout all seasons. It will ensure a longer lifespan for the wooden deck regardless of seasonal conditions.
Beat the Heat – How To Keep Your Deck Safe From Sun Damage
Sun damage is one of the most common factors causing deterioration among decks. UV rays penetrate wood fibers, weakening them over time if not appropriately protected. The sun's power can cause wood to rot, fade, and even crack, which may be difficult and costly to repair.
Taking the proper precautions to prevent sun damage is essential for extending the life of your deck. 
Start by power washing your decking boards twice a year to remove any dirt or debris, then perform any necessary repairs as soon as possible. Consider waterproofing the wood with a sealant product to protect it from further damage and prolong its life.
For maximum protection, consider adding a sun-proof finish. Finishes like paint or stain in contrasting colors will reflect more heat away from your deck and keep it intact for years to come. Take charge of sun safety measurements today to ensure you beat the heat and keep the deck looking great for years to come.
Aside from applying appropriate products such as paint or sealant onto the deck's surfaces regularly, checkups are necessary on existing coatings annually. During warm summer months, direct sunlight causes considerable damage within short periods.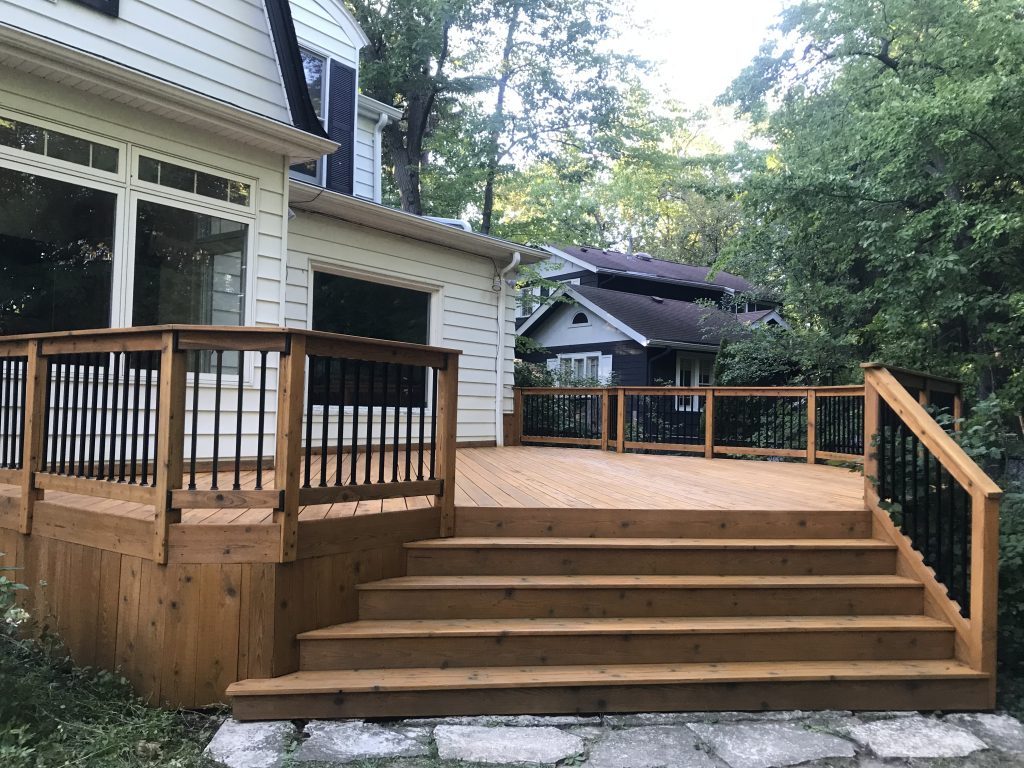 Don't Let Rain Ruin It – Strategies to Keep Water Out of the Deck
Keeping wood waterproofed and sealed is crucial for those who want to keep the wooden deck safe from water damage. If the wood has been left exposed to rain, it can negatively impact on deck's appearance and longevity.
Regarding keeping water out of the wooden decks, several strategies should be employed in design layout and maintenance terms.
  1.  First, consider installing flashing around any potential entry points. There are several places where rainwater may collect, such as posts or steps, before making contact with your material.
  2. Second, apply appropriate sealants at least once every two years. Additionally, you can use roof tar to seal any particularly vulnerable areas of the wood. It helps to prevent warping or rotting wood due to wetness.
3. Finally, the drainage system should be working correctly. Ensure that drainage points are kept clear of debris at all times so that standing water does not have time to settle down and seep into any gaps between boards. Also, don't let water or snow pile up on the deck because this could lead to waterlogging and eventual rot of the wood.
Even though these tips may sound simple, following these steps will ensure that rainwater does not penetrate deep enough into the wooden deck and cause damage.
Protection Against Rot and Mildew: The Best Ways to Shield Deck
Protecting decks from rot and mildew requires diligent maintenance practices and appropriate materials selection when constructing or installing them. A shielded deck gives good durability, functionality, and aesthetic appeal too.
Rotting is often caused by excess moisture pooling up inside poorly ventilated spaces like under-covered decks. Humidity levels are naturally higher in these places than in everyday environments outside.
Investing in quality materials such as naturally rot-resistant hardwoods like teak or cedar will create superior resistance to their softwood counterparts.
Also, using plenty of fasteners when fitting pieces together will create solid foundations. They will add stability while keeping boards tightly fit and reducing the chances of moisture seeping through.
Another noteworthy mention is using preservatives suitable for exterior use before sealing or paint coating. It will add additional protection against mildew or dampness buildup under damp climates.
*Note – Protection against rot and mildew requires periodical cleaning of debris and dirt buildup using a power washer. It removes grime and moss accumulation on the deck.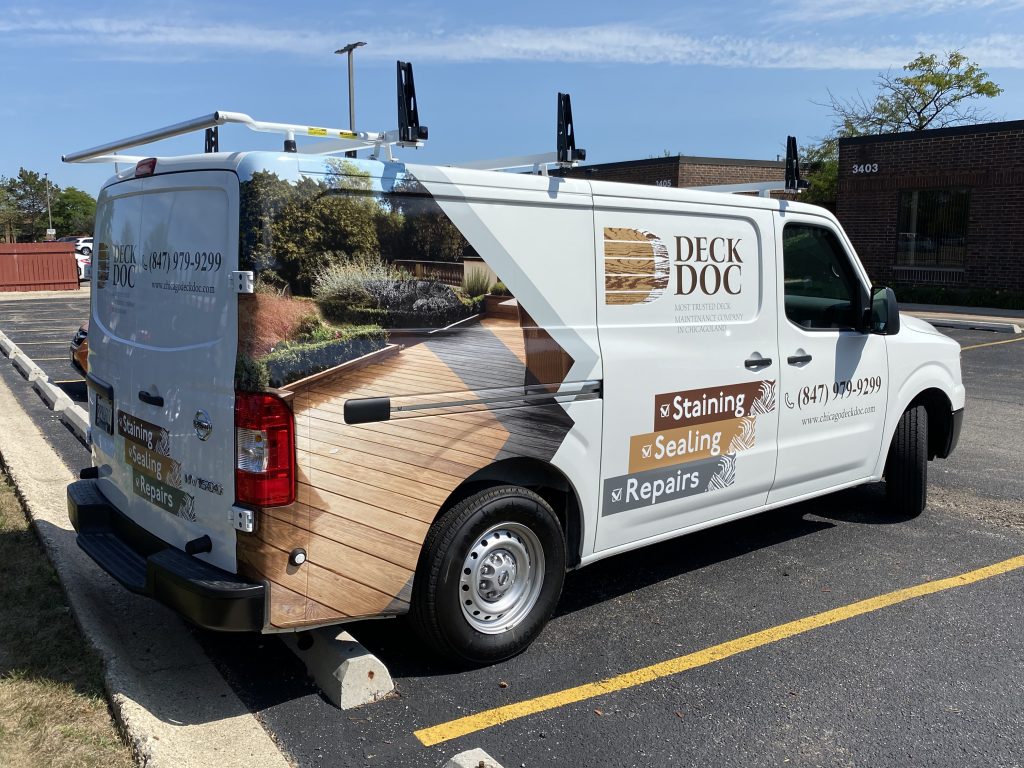 Protecting Your Investment: Investing in Quality Deck Restoration Services
With proper upkeep, decks are an investment that can last for years. So finding the right deck restoration company is essential to ensure the highest quality of service. For homeowners looking to protect their deck investment, there is no substitute for quality deck restoration services.
The truth is – investing in deck restoration services in Chicago is a brilliant and cost-effective way to secure and protect your deck. By enlisting the help of a deck restoration company, one can ensure that their deck receives the attention and care it needs for its beauty and functionality for years to come.
A deck restoration company has the experience and knowledge needed to restore and protect your deck from future damage or aging effects.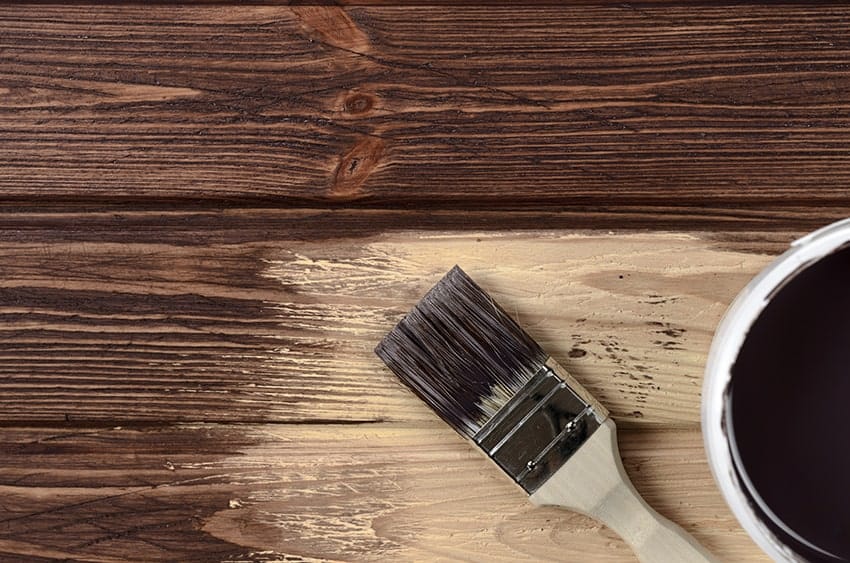 About Deck Doc Staining and Sealing Services
Deck Doc Staining and Sealing is a reputable deck restoration company that offers excellent services at competitive rates and is sure to be worth the effort and money. We are a locally owned and operated deck maintenance business based in Chicago.
Our team has over 20 years of experience in the wood restoration business, having worked on hundreds of decks with beautiful results. Also, we are familiar with the unique Chicago climate. We know how to best weatherproof a client's deck so it's ready for any season. Also, our crew uses advanced tools and top-of-the-line products to ensure maximum protection against wind, sun, rain, and cold temperatures. 
Overall, investing in quality deck restoration will keep it in great shape and ultimately add value to your home. Enjoy your outdoor asset and create beautiful moments with your family for years to come.
F.A.Q
What to put on a deck to protect it from water?
Sealing a deck thoroughly is the best way to protect it from water damage. Applying a waterproof sealant around the deck's perimeter will protect it from water damage. Additionally, all wood posts and surfaces should be sealed with an appropriate wood preservative designed for outdoor use to keep out moisture.

What is the best product to protect my deck?
A sealant explicitly made for wood decks is the best product to protect your deck. A sealant protects the wood from moisture, dirt, stains, and mold while also providing a layer of protection against UV rays that can cause fading or splitting of deck boards. A high-quality sealant is water-resistant and can repel liquids while allowing the wood's natural grain to show through.
Is it better to stain or seal a deck?
It depends on how old your deck is and what was done to it before. Usually, older decks that were stained before will have to be stained again to keep the uniform look and add protection. We recommend deck sealant for new decks because it lasts longer, gives your deck superior protection from the elements, and looks better than stain.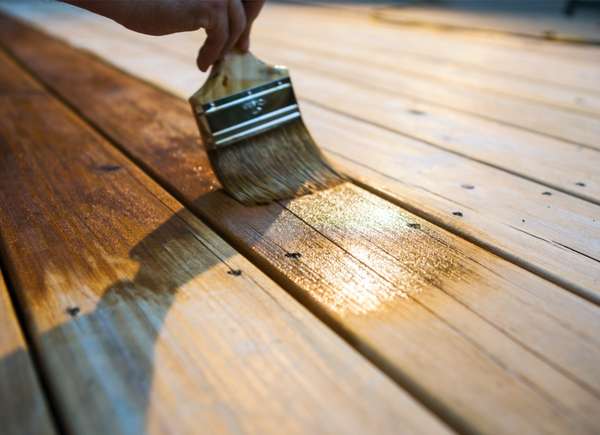 How do I protect my deck from sun damage?
Sun damage can be a significant issue for outdoor decks. Decks made from wood, composite, or other materials may all be susceptible to cracking, fading, warping, and more due to exposure to direct sunlight.
Some good ways are – installing shade structures, using deck covers, painting the deck, and cleaning it regularly.